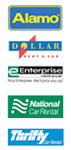 Kona Jeep Rental
and Hilo Too

Make sure to empty your rental Jeep of personal items at all destinations, including this somewhat remote area on Mauna Kea. In fact, leave your Wrangler unlocked and keep your valuables on your person(s).
Mauna Kea is:
• A dormant volcano that erupted 4600 years ago.
• Hawaii's tallest peak at 13,796 ft. above sea level.
• Our Earth's highest mountain.
• Annual average temperature of 38.1ºF recorded at Mauna Kea Observatory.
• Is home to 13 public and private telescopes from 11 countries.
• One of the highest lakes on the planet, Lake Waiau, just 750 ft below the summit.
You are welcome to drive your vehicle on the Mauna Kea Summit Rd to the Mauna Kea Visitor Information Station. Driving is not allowed in the restricted area beyond the visitor center. Albeit, there area a handful of hikes you can take from the parking area.
If you plan to drive, there are several important vehicle issues you should consider. None of our major rental car companies allows their vehicles, Jeeps included, beyond the visitors center. Harper Car and Truck Rental, a locally owned company, rents vehicles in Hilo and Kona that come equipped with rugged suspension and good ground clearance. Harper's vehicles are obviously more expensive than renting from us, so you might want to book with them for just the day of your Mauna Kea visit, keeping the Jeep you've rented from us for the rest of your driving. Unlike us, they ask for payment at booking, so be sure to have your dates set.
There are important considerations for each person in your vehicle who will travel to the summit of Mauna Kea. Did everyone pack warm clothes and footwear for the always-cold temps of the summit? If you'll be on the summit after sunset, be ready for freezing temps. To prevent dehydration, everyone in the vehicle should drink plenty of water throughout the trip. Everyone should be wearing fresh sunscreen and quality sunglasses to protect from UV radiation at the summit.
Are you prepared for altitude sickness? To acclimate to Mauna Kea's thin air (40% less oxygen than at sea level) it is important to stop at the visitor's center for at least 20 minutes before heading on to the summit. Each passenger in your car may be at danger, for different reasons, from the extreme altitude. These include children under the age of 16, pregnant passengers, folks with heart and/or respiratory issues, anyone who smokes, has eaten gassy foods (yes, really), enjoys large amounts of caffeine, or has been scuba diving during the previous 24 hours.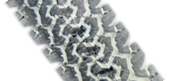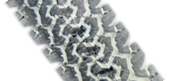 © 2021 Kona Jeep Rental on the Big Island of Hawaii



About
Privacy
Contact
RESERVE
RATES
JEEP MODELS

EDIT RESERVATIONS